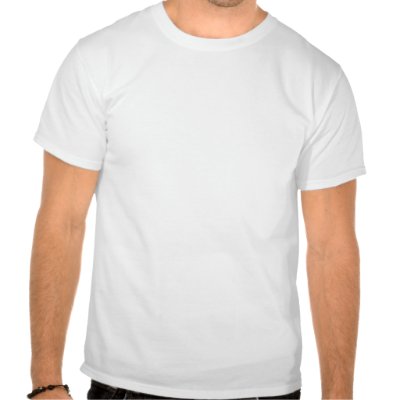 Dear Voldemort,
I called you as such because for now, you must not be named. That day when I followed up my writing application from you and you replied, I never had the slightest hint that you will cause me this confused feeling now.
Actually, I wasn't attracted to you the first time we talked online and I saw your profile pic. It was more like, "ah. siya pala un. ok, so what's my job?" Let's just say pag nakikita kita eh trabaho ang naiisip q:-)
Then we started to chat online--about work! Yes, work. work. work. I would buzz you often to ask if you have writing tasks for me or you will email me or ask if me im online 'cause you have some projects for me. That used to be just that. No strings attached. Just plain writer-client relationship.
And then I started noticing your kindness and your being too considerate of me.
It was like everything I say was okay with you. And I could feel your being extra friendly towards me.
"What are you doing this weekend?"
That killer question that really stunned me. I asked you why and then you told me "wala lang, hehe." I'm sure, there was something about that question.
And one more: "Meet me online.Hehe."
Un lang tsong pero Im sure iba din feeling mo nung cnabi mo un. I could feel you want to meet me. Okay fine! Lumelevel up na ang confidence q, but it's because you're showing signs and mixed signals.
Then you found out I'm from the same church as yours. "Cool so we might see each other." So you really want to see me. I swear, I could feel your gladness when you found out I'm part of your church, too.
Alright, you have a girlfriend and your super on for three years na so I know i really have to stop this nonsense. Dude, believe me, i'm super trying. It's just that it's hard eh.
Okay, so how can it be hard? You're not super striking. Actually, wala ka nga sa kalingkingan ng mga pangarap kong mukha ng lalake. So why nga?
Eto un:
Una. You're a Christian. You were born from a Christian family. I'm sure you love God and you fear Him as well. The top quality na hinahanap ko sa lalake.
Ikalawa. Of all the guys na nagpacute sken at na-meet ko after Oliver died, ikaw yung feeling ko eh safest to love. Why? Because I could see Oliver in you. I browsed over your FB profile (without adding you) and saw your GF's wall posts there. She's so sweet to you and she's always thanking you for everything so I could sense na you're giving her the happiest time of her life whenever she's with you. Just like what Oliver did to me and made me felt before. Both of you made the women you love feel like we're the most important people in the world to you.
Ikatlo. I think Oliver would approve of you. I'm sure he will like you. I mean, when he died, people around me have been telling me that I should learn to love again and be happy because that's what Oliver would want of me to do. Sabi pa nga nila, he'll be the one pa nga daw to look for that right man for me. I've never felt this relief with the other guys I've met before. Cguro kasi nde sila approve kay Oliver. But with you, I could really feel that he would love for me to end up with you.
Ikaapat. You're not an architect pero you're sort of a computer expert. IT pede na. Kasama sa top choices ko for a soon-to-be boyfriend eh kung hindi architect, engineer, or IT professional or something computer related and profession. Pasok ka dun sa last. Un nga lang, writer ka din. Ayoko sana ng parehas kong writer. Bahala na.
Ikalima. You climb mountains. Im not sure if you're a mountaineer but I could see in your photos that you do trek and hike. Kasama din yan sa mga qualities na hinahanap ko. So, pasok ka na naman:-)
Ika-anim. I think your family is nice and they're not high-maintenance. I saw your photos with your family kse nga instalk na kita kahit sa Multiply and I could say from their looks na they're not hard to please. Plus point pa na they're Christians din.
Ika-pito. I think you will understand about Oliver and you will be able to accept the fact that you have to share a space with him in my heart. Ewan ko. Basta na-feel ko lang na you will understand. And also, i think you will allow and will not ask any question if ever isasama ko sa entourage ang parents ni Oliver. And i mean, they'll march before me and my mom sa aisle. Oliver's parents are just sooo special to me kaya the guy whom I'm going to marry must be open to that idea. And i think you will be:-)
So there, I gave you my 7 reasons why it's been so tough for me to stop thinking about you. I've been praying so hard for this to stop kasi this is wrong. It's like I'm committing adultery--you have a GF so it's bad. You know that, you're a Christian, too.
I just had to blurt all these out because this is the only avenue I could think of para nde ako sumabog ngaun. Hindi kita crush. Hindi rin ako infatuated sa'yo. Iba lang ang feeling ko sa'yo. For now, I;ll just leave everything to God. After all, He's the author of the best love stories every written. Wag nating pangunahan.
Apple